Transformation of the 1907 Bernulphus-convent into gallery annex family residence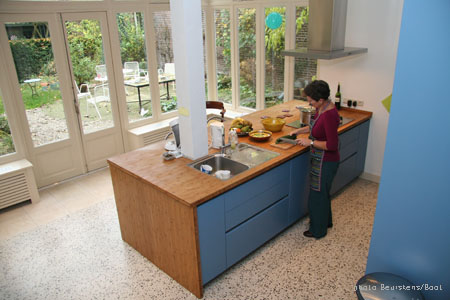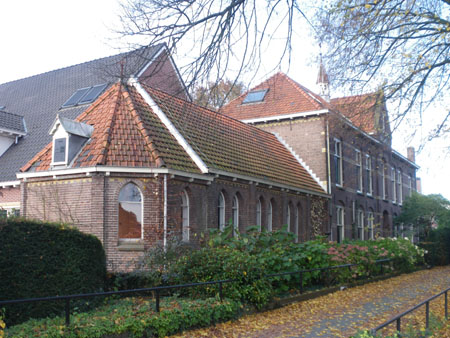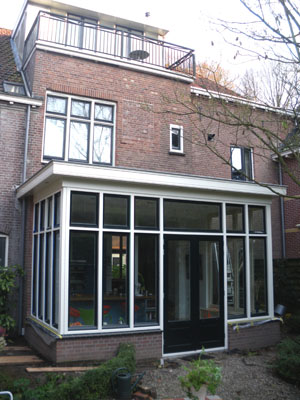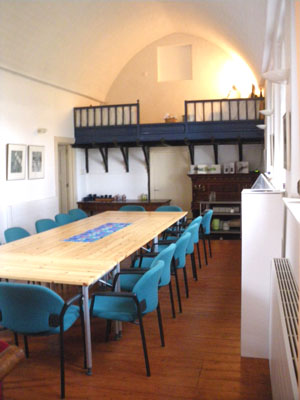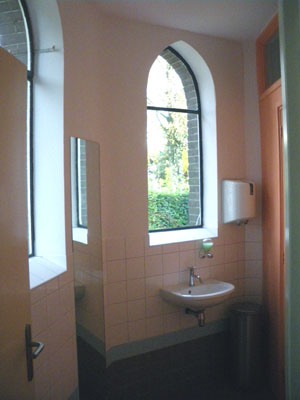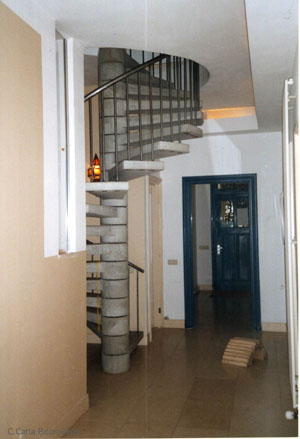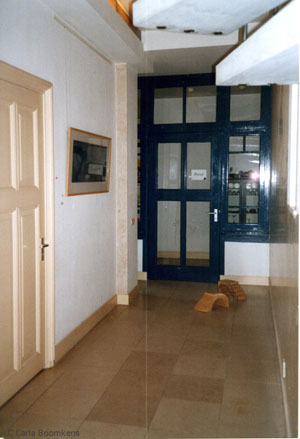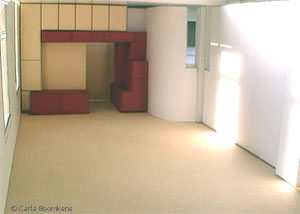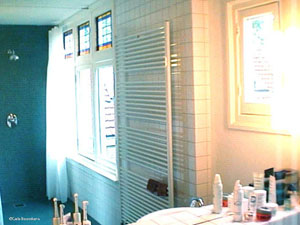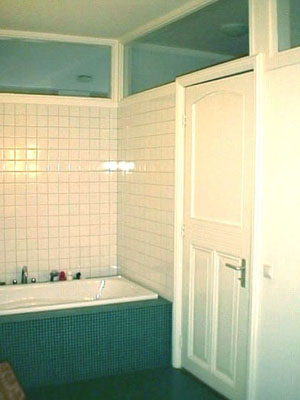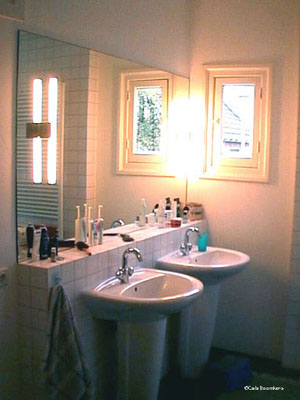 Oosterbeek - 1991-2009
In various phases of structural and interior renovations, the former Bernulphus-convent has been appropriated for a combined function of residence in the main building, and conference room annex art-gallery in the chapel "De Kapel". See also: bernulphuskapel.nl
The property has been split in two separate residences in 1990. The commission regards the part with the main clergical features (chapel, belltower).
The goal has been to reach a balanced match between contemporary use and the very specific characteristics of the building, which are chosen to remain broadly intact. The atmosphere of stern catholic education (the Sisters of Love have been teaching there until 1956) is dominantly present in the proportions, the materials and lay-out of the building. The unemphatical transformations have created a work-life evironment, yet with generous residential qualities.The rear facade has been opened towards the courtyard-garden on all levels. A spiral staircase leads to the atelier/guestroom on the top floor under the belltower, passing at discrete distance the family-dormitory on the first level.